Electrician Insurance: What Every Business Owner Needs to Know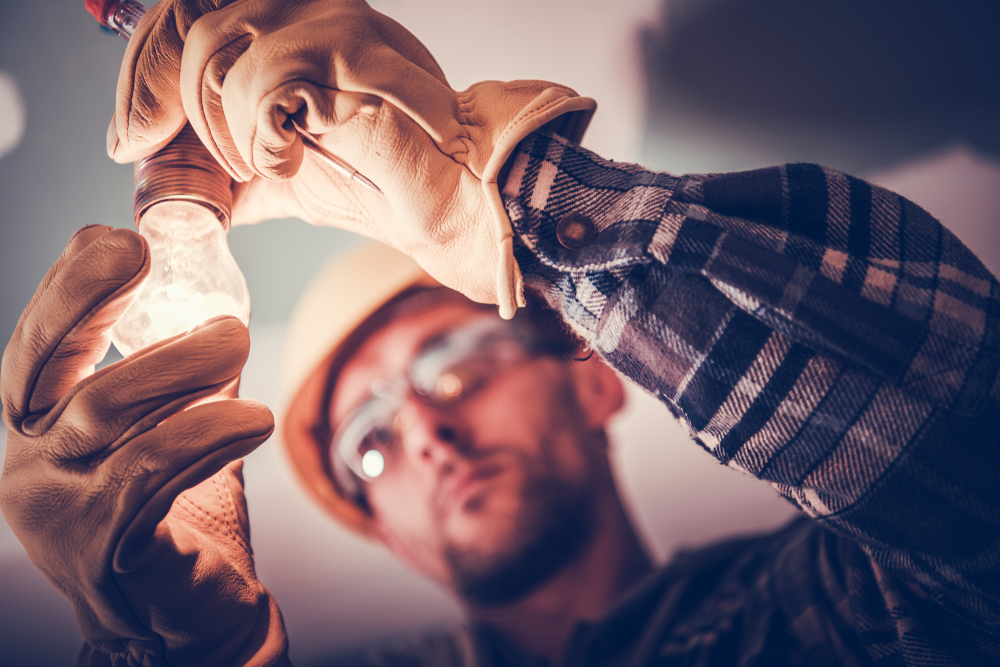 Working as an electrician is an incredible opportunity to serve the community, build a business, bring jobs to the area, and perhaps pass on a legacy to your family. However, you must insure yourself and your business properly. Use these tips to purchase an insurance package that safeguards your business and the livelihood that you've built (or will soon build.)
In a sector that takes up 48% of the total insurance market, you need quality coverage that can protect you from a massive range of losses that could significantly hamper your business.
What Type of Insurance Does an Electrician Need?
In short, you need an insurance package that covers a wide range of needs. The policies you would generally carry are listed below, but you can reach out to our team for more information on policies you feel may be warranted given the sort of work you do.
No business is too unique, and we want to ensure that every aspect of your operation is protected. If you're not sure how to proceed, we can help.
Insurance for Electrical Workers
Workers' Compensation
If you hire employees, you need workers' compensation insurance. This sort of coverage protects your business from liability when your employees are hurt on the job. You set up a reporting procedure for injuries, send injured workers to a network physician, and report the injury to the insurance carrier.
The carrier absorbs liability for the accident, replacing your employee's income and handling their medical expenses. This type of insurance is a must-have in an industry where you work with volatile machines, arcing electricity, in tight spaces, and in sometimes dangerous situations.
Your premium on this policy will always be far cheaper than paying for work-related injuries out-of-pocket or paying to settle a lawsuit.
Commercial Auto
Commercial auto insurance is required for anyone who drives a vehicle for work purposes—even if it's your personal vehicle. Feel free to recommend this coverage to your employees and make certain that all your work vehicles have commercial auto coverage.
Business Insurance for Electricians
As an electrician, you must also look at the business side of what you do, protecting the operation as a whole. These coverages are designed to safeguard your company and prevent losses that are easily avoidable.
General Liability
Liability coverage protects your business against claims of injury, illness, or property damage while you are on the job. Remember, however, that these policies may not cover your business at a level that's appropriate for the work you do. We also recommend looking at excess or umbrella coverage to increase your limits and expand coverage as needed.
Employment Practices Liability
EPL or employment practices liability insurance protects your business from claims of discrimination, a hostile work environment, or wrongful termination. Yes, you should do your due diligence when managing your employees, but you need insurance that will back you up against any claim that should arise.
With legal assistance and coverage for payouts, this policy can shield your business from what could be a catastrophic claim.
Business Owner's Policy
A business owner's policy is a package that combines your liability and property coverage in one. Work with our team if you feel this sort of policy suits your needs. (It often works well for sole proprietors or those with only one or two employees.)
Business Income Insurance
Business income insurance protects your business from interruptions that cause a loss of income. You never know when your business could be shut down (think of COVID-19 and how much it slowed certain sectors of the economy.)
With this type of insurance, you can be certain that your income is replaceable, even in the face of a massive incident, shutdown, or loss.
Commercial Property
Commercial property insurance protects your facility and the equipment you use. Remember, you have invested quite a lot of money in the tools that make your job possible, and you can cover a wide range of items that include:
Amp meters
Batteries
Power tools
Hand tools
Specialty instruments
Contact Roger Smith Insurance for Assistance with Insurance for Electricians
Contact our team at Roger Smith Insurance when you need help with insurance for electrical work or electrical contractors. We are happy to help electricians who need additional coverage, are setting up shop, or want to review their current insurance package. Our team wants to help you save money, get the coverage you need, and feel secure that your business can survive any situation that might come along.