10 Tips For Safe Holiday Season With Your Family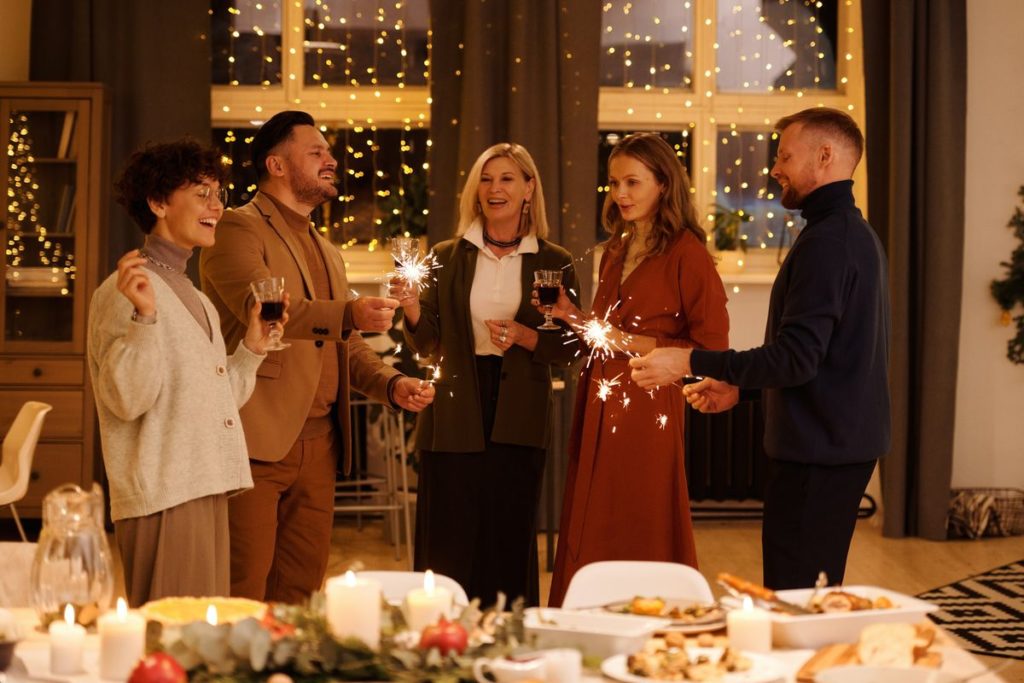 The holidays are often a time of peace, joy, and love, but they are also a time of stress, busy schedules, exhaustion, and accidents. This is all too common in our hectic, fast-paced world, but there are many ways to make the holiday season enjoyable and stress-free for everyone.
Take a look at the 10 strategies we've collected to help make the holiday season more enjoyable, safer, and more sustainable. Plus, we've added some insights that will help you plan the most fruitful holiday break with friends and family. 
Our Top 10 Safety Tips for the Holiday Season 
It is important to focus on safety during the holiday season, even while the world is moving a million miles a minute. We recommend that you:
1. Cut back on alcohol this holiday season
2. Make sure everyone wears their seatbelt
3. Keep a fire extinguisher in the house
4. Install or inspect your smoke detectors
5. Leave your lights on to make the house always look occupied
6. Keep your phone always charged
7. Set the program on your thermostat to keep the house warm and cozy
8. Create a family emergency plan
9. Keep an emergency kit in the house and in your car
10. Design a family communication plan that makes everyone reachable 
Our Top 6 Quality Time Activities for the Family 
We often get caught up in the hustle and bustle of the holiday season and forget about the things that really matter. This can lead to a lot of extra stress and strife in the house. So, you need to plan some quality time. We recommend trying these activities:
1. Decorate as a group
2. Create an itinerary for everyone who visits
3. Make sure the kids have activities they'll enjoy
4. Plan family meals for the group
5. Take at least one field trip outside the house
6. Spend one day indoors with the family
Don't be afraid to go all out and plan a series of activities that will take up everyone's time. Remember, this means that you're spending some of your time outside the house and some in. Sitting around and drinking cocoa over a few family stories is just as much fun as looking at holiday light displays. 
10 Ways to Avoid Holiday Stress 
It can be difficult to avoid stress over the holiday season, but there are a few things you can do to avoid anxiety (as much as possible.) While you can't avoid every little problem that will pop up during the holidays, you can:
1. Make a list of what you want to accomplish during the holidays.
2. Schedule time for yourself to do something for yourself.
3. Find a partner in the family who can help plan or host guests.
4. Do something special for your family that everyone will lose.
5. Focus on the good things in your life (keep a gratitude journal if you like).
6. Make sure to have a plan to get home safely every day.
7. Review your plan for the kids with your children before guests arrive.
8. Get some fresh air now and then.
9. Don't overwork yourself trying to make every single second "special".
10. Have a plan for the few days after guests depart. 
Contact Roger Smith Insurance for Assistance with Home Insurance and Holiday Safety 
Reach out to our team at Roger Smith Insurance when you need help with family activities and home insurance. We're happy to offer our insights and experience so that you have the best time this holiday season and throughout the year.