Car Insurance 101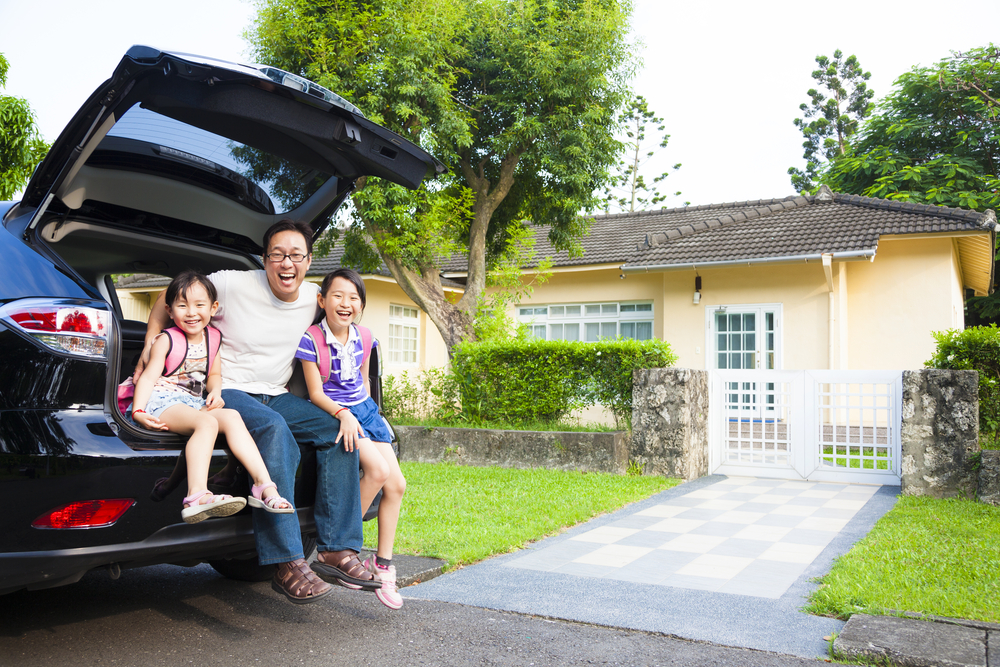 Car insurance. You need it if you want to drive legally, but who wants to pay all that money for a policy they don't understand? Let's learn more about car insurance, how it works, and how you can make the most of a policy you must purchase under the law.
With average expenditures for auto insurance on the rise, you want to do everything you can to find the right coverage that truly meets your needs.  
10 Car Insurance Terms You Need to Know 
Collision—Insurance covering damage to the vehicle but not ancillaries
Comprehensive—Insurance covering damage to the vehicle, liability, personal property damage, and a host of other losses
Deductible—The amount you must pay out of pocket before coverage takes effect
Full Coverage—This term implies that you have more than collision coverage, but is not used by insurance carriers or agents regularly
Declaration Page—A single page that explains everything about your policy
Liability Insurance—Coverage that protects you against personal liability when you've been found at-fault in an accident
Gap Insurance—Coverage that pays the difference between the total loss of your vehicle and how much you owe the lender
No-Fault Insurance—Insurance that can be used irrespective of who was at-fault in an accident
PIP—Personal Injury Protection coverage pays for extra medical expenses incurred by the policyholder and those in their vehicle
SR-22–A special type of coverage that is often required of those who have been convicted of DUI or other serious traffic offenses
 What is Car Insurance? 
Car insurance is meant to cover any vehicle you drive for work, pleasure, etc. This means that both businesses and individuals must carry auto insurance for all their vehicles. The question, then, is what does car insurance cover:
Damage to your vehicle
Damage to other vehicles
Personal property
Bodily injury
Medical expenses
Legal expenses
Temporary rental car use and more
Remember, there are a host of car insurance policies out there, and they are all written differently. Speak with our team to learn more about the policy options that are most appropriate for your situation.
How Does Car Insurance Work? 
Car insurance is rated by:
Policy duration
Coverages
Deductible
Optional extras
In short, you choose a car insurance policy of a certain length (usually between six months and a year.) Your carrier sets a premium rate that you either pay upfront or on a monthly basis.
The deductible for the policy indicates the amount you must pay out of pocket before the carrier covers the rest. (Higher deductibles mean lower premiums while lower deductibles result in higher premiums.) Basically, you're deciding how much you're willing to spend out of pocket.
Then, you choose optional extras that add to the overall value of the policy—something we can help with when you reach out for a quote or policy review.
How Do Carriers Set Your Insurance Premiums? 
Insurance carriers set policy premiums using:
Your vehicle's age, condition, options, and blue book value
Your driving record—Yes, you'll pay more if you have a poor driving record
How much you drive—You'll pay more if you drive more miles every year than a comparable policyholder
Location—Yes, certain states are more costly than others. Ohio, for example, features premiums that sit well below the national average
Type of coverage—Just collision, additional liability, or comprehensive? If you have more coverage, you pay more.
Brand loyalty and bundling—Insurance carriers tend to offer discounts to loyal customers or those who've purchased multiple policies
Types of Car Insurance 
What type of car insurance are you looking for? There are a few styles of which you should be aware, including:
Auto Liability 
Auto liability covers you if you're found to be at fault for an accident, covering damage to both vehicles, all injuries, property loss, etc. The policy also covers you if you're sued as a result of the accident. It is required under the law.
Collision 
Collision coverage protects you when the car is damaged in an accident, but nothing else. Did you hit a median on the highway? You're covered. That sort of thing. Remember, this is the cheapest type of coverage, it keeps you legal (for the most part,) but it has no optional extras.
 Comprehensive 
Comprehensive coverage, as the name suggests, covers everything from storm damage to vandalism, theft, broken windshields, and much more. At times, carriers will bundle additional "optional extras" here like rental car reimbursement or specialty broken glass coverage.
Uninsured or Underinsured 
Ohio requires you to carry coverage for uninsured or underinsured motorists, meaning that when you are involved in an accident with someone who has no insurance, this coverage will pay. You're not left out in the cold.
Medical Payments 
Medical payments—also known as personal injury protection—covers everyone who was injured in an accident, irrespective of who was at fault.
Specialty Coverage 
Additional specialty coverage may include:
Gap coverage—meant to pay off the car if it's written off and you still owe money to a lender
Roadside assistance—yes, many carriers consider these events claims
Rideshare insurance
Commercial insurance
Rental car reimbursement
Contact Roger Smith Insurance for More Information on Car Insurance 
Now that you know what it is and what it does, reach out to our team at Roger Smith Insurance for car insurance, commercial coverage, or a policy review. We're happy to help you get all the protection you need, answer all your questions along the way, and help you save money.