5 Safe Driving Tips for Teenage Drivers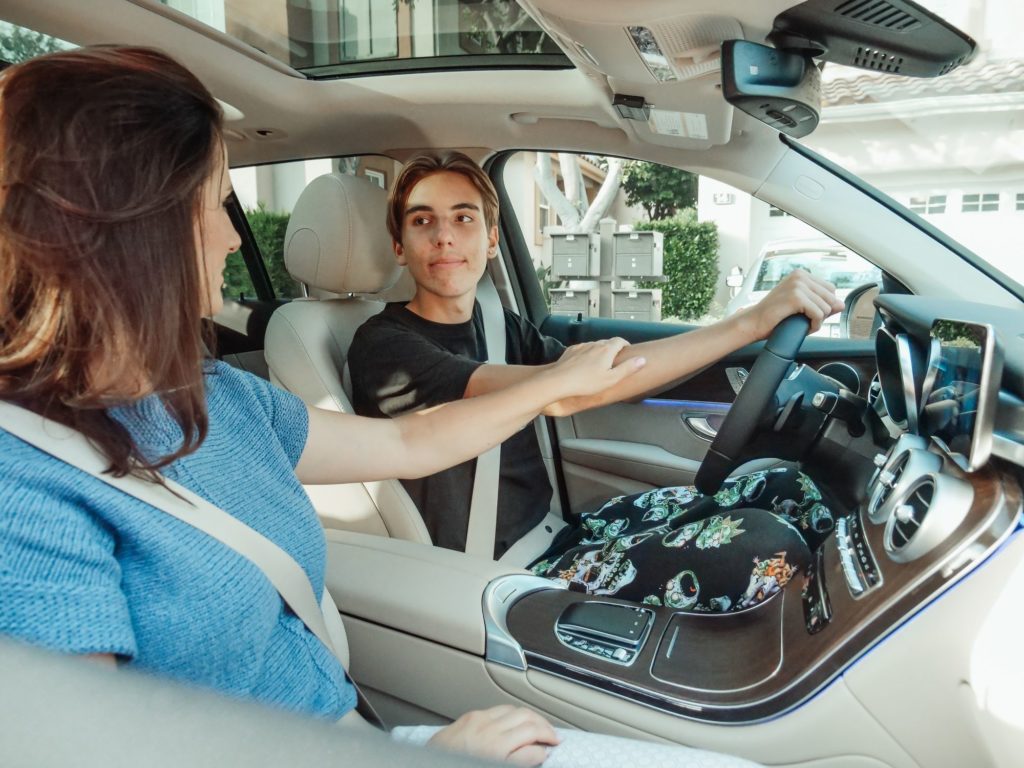 When your teen is ready to drive, there's a lot that goes into the process. But, once your teen ends up on the road, what do you do then? How do you manage their driving in a way that's safe (without being too restrictive), and what can you share with them that will help them become safe drivers as they grow into adulthood, leave your home, and have children of their own?
Use these tips to help your teen drivers stay safe and develop into safe drivers who respect others (and are capable of teaching the grand kids to drive one day.)
Driver's Education 
Yes, a driver's education course may get you a discount on your child's insurance. However, a driver's education course goes farther than the discount…your child learns how to drive in a systematic manner that:
Focuses on safety
Is tailored to the needs of teens
Addresses the modern society teens live in
Choose a driver's education course that you can afford, ask other parents which school they've used, and monitor your child's progress. In some cases, the driver's education center might host driving tests.
No Distractions
Remove distractions from the car for your teen by:
Insisting on hands-free, Bluetooth connections for their phones
Asking them to use GPS for directions
Adding a hook that will hold their cell phone
Keeping two hands on the wheel
Limiting the number of people who can be in the car
While these distractions will naturally creep back into your child's life as they get older, they can learn to drive in a much more sterile environment. Also, remember that someone else can check the directions, answer phone calls, and answer texts while in the car. Teens need two hands on the wheel because it gives them more control in an older vehicle (which is a common ride for them) because torque steering and a lack of alignment is common in those vehicles.
Stop Nighttime and Inclement Weather Travel
Don't let your teens drive at night or in inclement weather unless an emergency is afoot. You can ride with them, give them tips, and even allow them to do short trips in bad weather or at night (with you in the car).
In short, your teens need a little extra practice that you can provide, but the standing rules in this article remain in an effort to keep everyone safe.
Slow Down
Observe the speed limit and slow down. That's the tip. However, there are other things teens can do, like:
Leaving early
Setting up their GPS directions before getting in the car
Allowing faster traffic to pass
Ignoring peer pressure on the road (those honking and flashing their lights to get you to speed up)
Look Out for Other Drivers
Teens need to learn how to look out for other drivers and how they are driving. The best form of defensive driving is alertness, making sure that you know where everyone is going, how fast they're going, and if they're a threat.
Kids should be taught to let wild drivers pass. They should also be taught to move out of the way when cars are braking erratically. Moreover, teens need to know that they can simply pull over if it's all a little too much.
Contact Roger Smith Insurance for Assistance With Teen Driving Safety
Reach out to our team at Roger Smith Insurance for more information on teen driving safety and insurance solutions. We're happy to help you get your child on the road in a safe manner, allow them to grow as a driver, and insure the family so that everyone can drive with confidence.