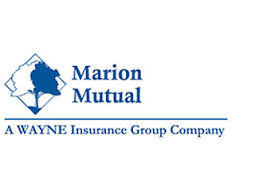 Marion Mutual Insurance Association
Marion Mutual Insurance Association offers property insurance for homes, farms, dwellings, mobile homes, personal property, livestock, machinery and other personal and farm property. We offer the capabilities of a large carrier and offer personal service with a small company passion.
Founded in Mercer County, a leading agricultural county in Ohio, we understand the changing needs of the farming community. At the same time, homeowners can trust us for the comprehensive coverage needed to protect their homes and personal property.
Established in 1881 as the Marion Mutual Insurance Association of Mercer County, the company was initially located in St. Rose and issued its policies in German. Marion Mutual relocated to Cassella in 1972 and, in 2010, the company shortened its name to reflect its broader reach into surrounding counties.
The company has continued to grow but has not changed its core values. We remain committed to providing dependable protection, seeking creative solutions and establishing profitable relationships. As a mutual company, we are owned by our policyholders.  Therefore, we exist solely to serve their insurance needs and not to provide investment profits to shareholders.
In 2013, Marion Mutual affiliated with Wayne Mutual Insurance Company in Wooster, Ohio.  This agreement authorized the existing Wayne Mutual board of directors and company officers to lead both companies.  As a result, the companies are now working closely together as part of Wayne Insurance Group, but continue to operate as separate entities. This affiliation offers new opportunities to provide policyholders of both companies with a broad range of insurance products and services to meet their individual needs.