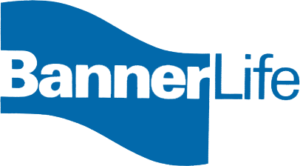 Banner Life Insurance Company
Banner Life Insurance Company and William Penn Life Insurance Company of New York are the companies that underwrite and issue life insurance policies under the Legal & General America brand. We are in the business of providing financial protection through life insurance for families living in America from coast to coast.
At the heart of our business is a genuine concern about our policyholders. We deeply believe in the value of life insurance protection because we know how beneficial it can be. You can count on us to help provide financial security for your loved ones in the event you are no longer here to do that yourself.
Banner, William Penn, and Legal & General America are financially strong, fiscally responsible and committed to business practices that will make sure we will be here when you need us most.