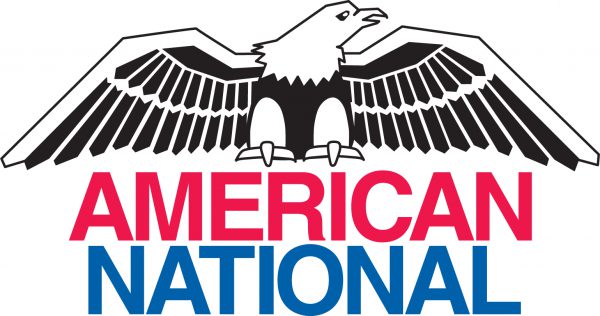 American National Insurance Company was founded in 1905 and has evolved into a well-respected member of the life insurance industry, offering both longevity and stability to its policyholders.
Founder William L. Moody, Jr. envisioned a company that operated on the core ideals of "strong management, prudent investment and financial strength" – a company so fundamentally solid that it would still be in operation 500 years into the future. And, after more than a century in business, American National is every bit as strong and prosperous as Mr. Moody envisioned.
American National offers a broad variety of life insurance, retirement annuities, accident and health insurance, pension plan products and services, credit insurance, and property/casualty insurance for personal lines, agribusiness and targeted commercial exposures. Products are distributed through career agents, independent marketing organizations and multiple line exclusive agents as well as direct distribution channels.
Headquartered in Galveston, Texas, American National has more than 3,000 employees in offices in Galveston and League City, Texas; Springfield, Missouri; and Glenmont, New York. American National's network of agents stretches across all 50 states and Puerto Rico, and provides service to more than 5 million policyholders.
Affiliated Companies
American National conducts business in all 50 states and Puerto Rico. Unless otherwise indicated, the products and services are available in the United States only, and not all products or services are available in all states. Only American National Life Insurance Company of New York, Garden State Life Insurance Company and the Farm Family companies are authorized to do business in the state of New York.